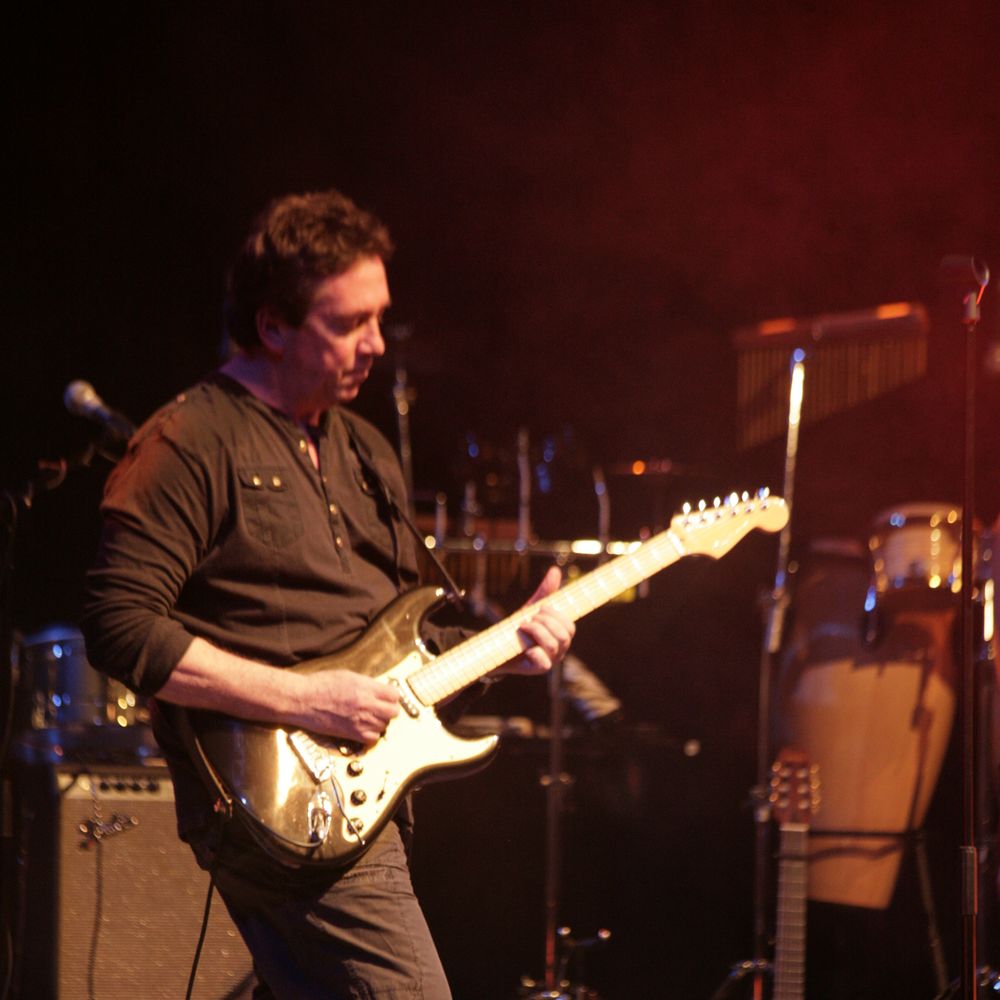 vic chase
guitars and backing vocals
Vic first picked up a 12-string guitar at the tender age of 14 and, despite strenuous efforts from those around him to make him stop, he persevered with trying to master the craft – still a current mission.
His influences reflect his eclectic taste in music – learning acoustic favourites from the likes of James Taylor and Stephen Bishop to rock anthems from Led Zeppelin, Queen and XTC.
His favourite musician of all time remains someone no one has ever heard of – namely Todd Rundgren – whose innovative songwriting and melodic guitar playing Vic is striving to emulate!
As well as his integral role in No Jacket Required, Vic's musical contributions have been diverse over the years.  He has toured American air bases, been involved in Under The Covers and other bands, and even been known to lend a hand to pantomimes in the Sussex area.  Recently, Vic has worked alongside Kenney Jones of The Faces as well as teaming up with up-and-coming vocalist Alice Ella on her latest album.  Vic is currently working on an album of original material with fellow guitarist Phil Dolphin - and they regularly perform around Sussex as 'Im'n'Im.
Vic's ability to play a variety of guitar parts and styles is tested to the full in No Jacket Required.  Whether on acoustic, rhythm or lead guitar, he rises to the challenge and fulfils the vital role of the band's guitar hero.