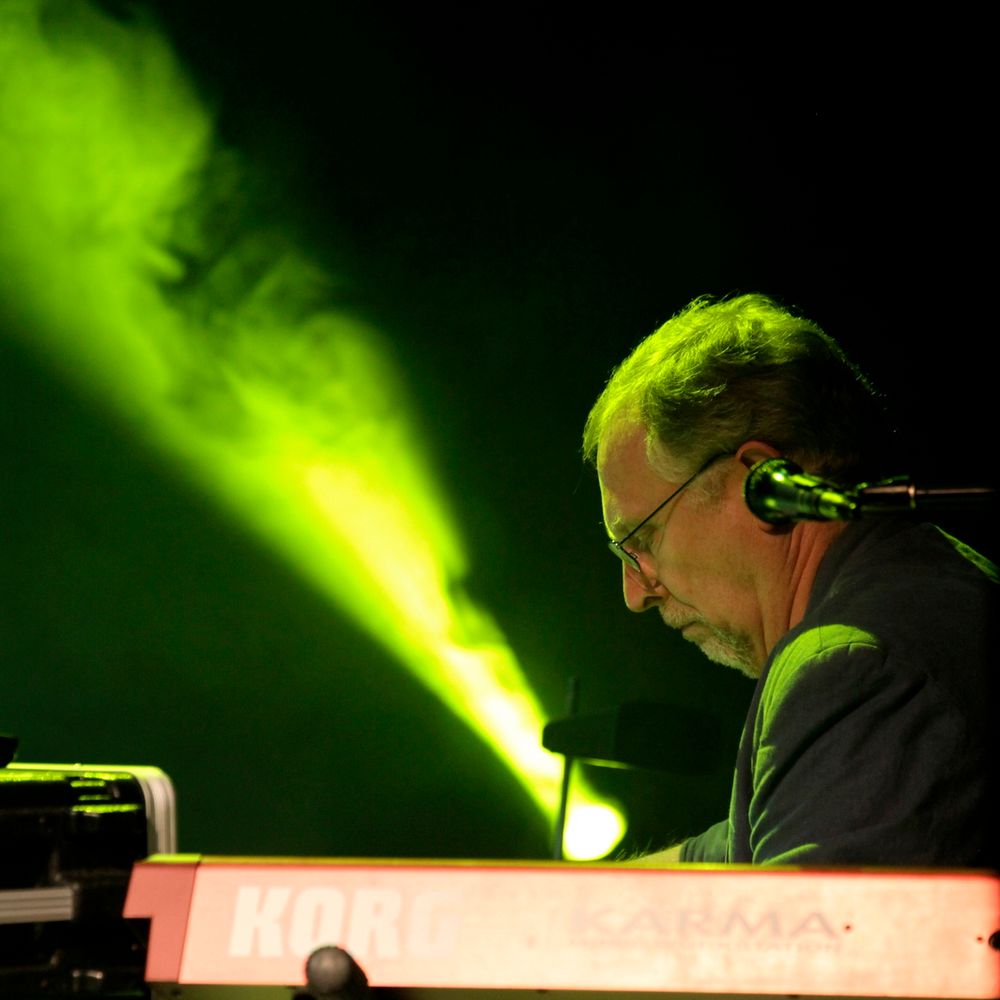 kevin stuart
keyboards and backing vocals
Like most people Kevin began his playing career at school, traditionally learning to play the clarinet and saxophone and illicitly having obtained a key to the school piano spending every available lunchtime playing and writing songs with a group of friends. This culminated in a first performance of the group "Solid Smoke" at the Kenley Memorial Hall, South Croydon when the admission price was 35p.
Having left school and begun a career at Medical school, Kevin found it difficult to give up his music passion and subsequently met Graham, at an audition, at the then Focus Cinema, Sevenoaks for the band En Route, whose original line up was signed to Chas Chandler. So began the usual trail of trips to London and around the country in the back of a van, Management Companies, recording sessions, contracts and lots and lots of gigs. Throughout that time and until his late twenties Kevin played and sang in various groups with and without Graham, memorably rehearsing at The Nomis Complex in London whilst preparations for the original Live Aid were going on, and performing for the likes of Bobby Womack and Malcolm McLaren.
Then a set of circumstances occurred which drew Kevin back into musical theatre when he trained as a singer and performed various lead roles for different companies - mainly amateur but some professionally. Most notable events were performing at outdoor events for the National Trust, a week at the Festival Club at the Edinburgh Fringe, and performing the role of Dr Barnardo in "The likes of us" in front of the Barnardo Family.
To this day Kevin still writes songs, performs in musicals and plays and more recently directs shows.  He has also formed Red Tailights with Graham and some old bandmates, to create new original music
However, when the lights go down at the start of a No Jacket Required show, there is a moment when the flame that first inspired him to want to be in a band is reignited and he is twenty again. These years with No Jacket Required are fantastic, full of laughs, great music, enthusiastic audiences and most importantly great friendships.
​Who knows what the future holds but the past has been littered with amazing memories.