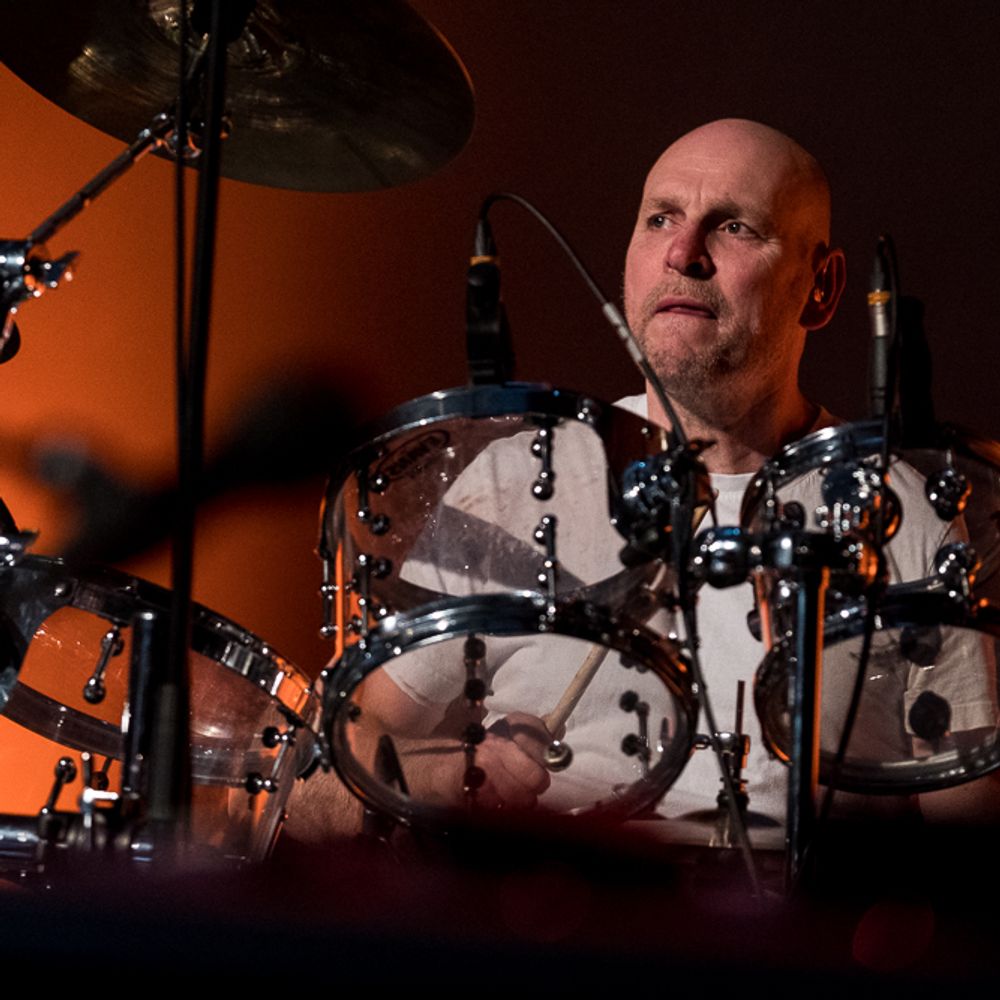 Graham Goacher
drums and percussion
Graham started playing drums at the age of fourteen in a rock covers band called Ploughmans Lunch.  After a long spell playing in various bands creating the drum parts for all original material he joined Harmonic 228, a London-based band with lead vocalist Jackie Bodimead, formerly of rock group Girlschool.  This band was signed to EMI and released an album entitled Future Games in the mid-1980s.

Since then Graham has played in many different groups, performing both live and studio sessions with a range of different groups and artists.  Identifying that there was no full-band live tribute to Phil Collins, Graham assembled the core members of the band and set in motion what was to become No Jacket Required back in 2002.
Recently Graham has rejoined some of his former bandmates, along with Kevin Stuart, to form Red Tailights - an original band who released their first EP and single in 2018.
If Chester Thompson's task of replicating Phil Collins' drumming is difficult enough, then Graham's role in No Jacket Required is no less arduous.  He might be hidden at the back behind his custom acrylic kit but Graham's painstaking attention to detail and sheer hard work will come to the fore many times throughout a No Jacket Required concert.
And there is one moment in particular that he knows that the audience have been eagerly anticipating….!