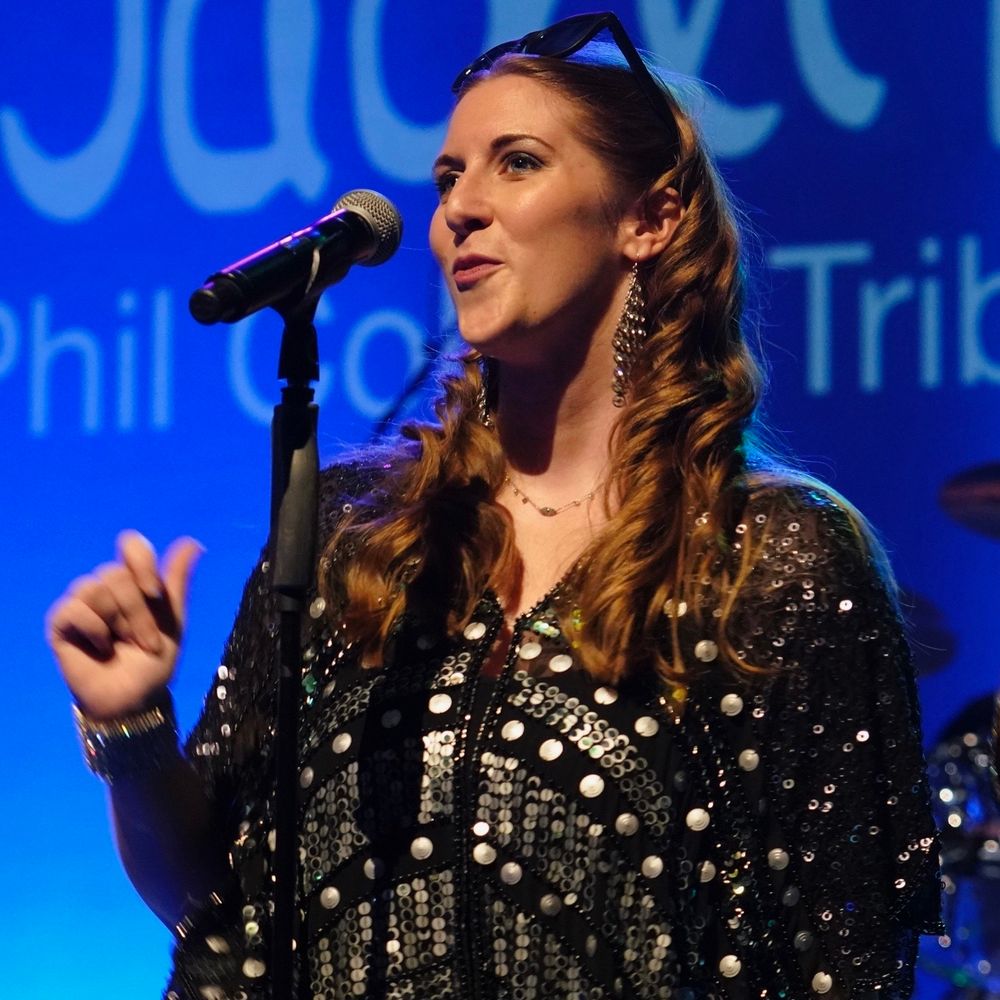 rachel gibbons
backing vocals
Rachel began her musical journey at the age of 5 when she started taking piano lessons.  As a child, she was always singing and dancing and listening to music.  When her piano lessons ceased, she continued to teach herself and practised daily.  She was inspired by her Dad, who played electric guitar in bands and wanted to follow in his footsteps as soon as she could. 
At school, Rachel joined all the music clubs and performed in every concert.  Many a lunchtime was spent in music practise rooms hammering away at the piano and harmonising with friends.  It was around this time that Rachel discovered Phil Collins and Genesis, leading her to listen to their albums on repeat and even perform 'Another Day In Paradise' during one of those many school concerts! 
Upon leaving school with an A* in Music GSCE, a Distinction in Grade 3 Alto Saxophone and Music Technology A Level, Rachel started performing in function bands playing keyboards, bass guitar and singing backing vocals.  She enjoyed arranging songs and harmonies, and grew in confidence, performing to a wide range of audiences over the years.
In February 2015, Rachel went to see No Jacket Required perform at the Hawth Theatre.  Thinking 'I wish I could be a band like that', she liked the band on Facebook and a few months later, excitedly responded to an advertisement for backing vocalists.  She auditioned and… the rest is history! 
40 shows later, Rachel is still loving every minute of being in No Jacket Required.