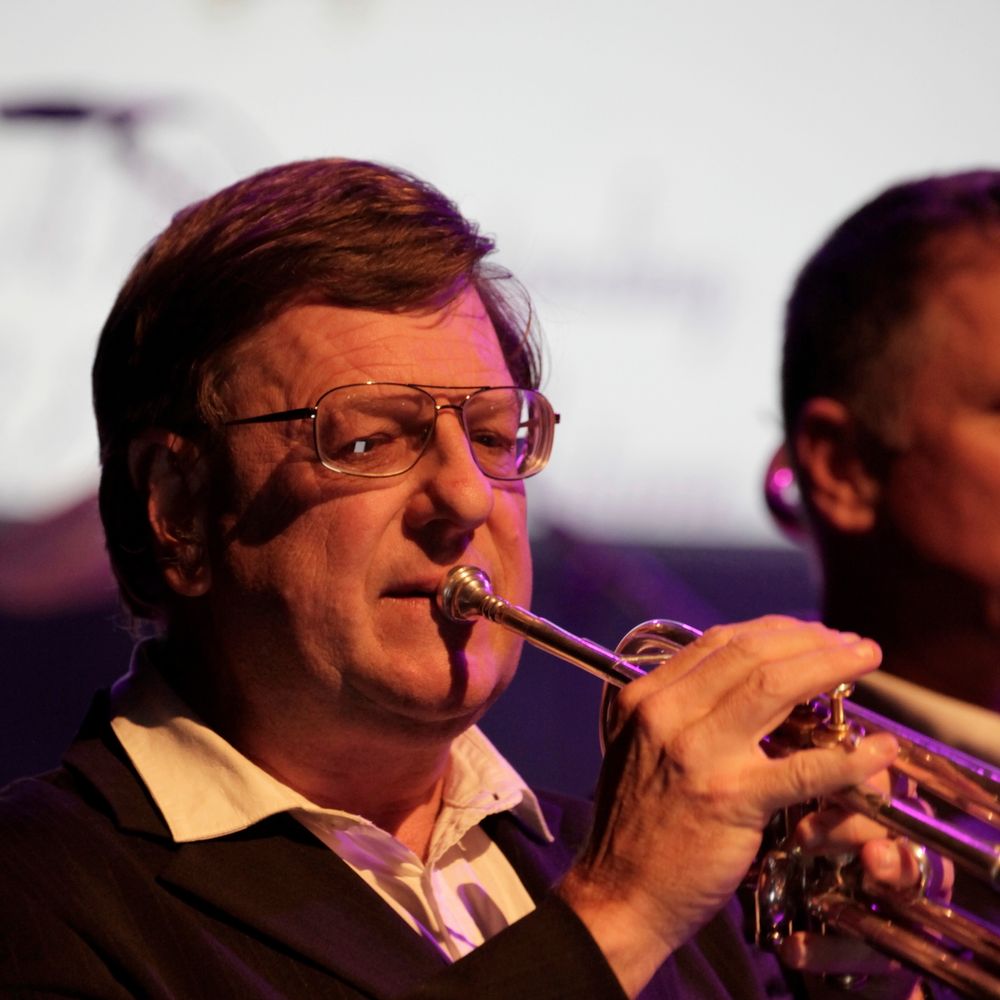 nick trish
trumpet
Nick started playing trumpet at the age of eleven and after just six weeks played solo in his first concert.  He grew up through the West Sussex County Music system and started his Big Band playing with the Vic Yates Big Band (one of whose piano players was Keith Emerson of Emerson Lake and Palmer).  The Vic Yates Big Band later became the LCS Big Band, and comprised players from the National Youth Jazz Orchestra (many of whom have since gone on to become professional musicians).  Nick now plays as a freelance musician, contributing lead trumpet to many Big Bands.
Nick spent four years at music college, where he gained his Dip Mus in 1981. He became a full time professional musician in 1989.  Nick has worked with an enormous number of entertainers over the year, including Shane Ritchie, Brian Conley and Jim Bowen to name but a few.  Nick played lead trumpet on the QE2 in 1997 and since his return from sea has been much in demand.  He is almost constantly playing, whether in theatre shows, as part of various orchestras, or in Big Bands.  Nick certainly puts the miles in and although he's on stage with us tonight he may well have been anywhere else in the country the night before!
Nick saw No Jacket Required on their first appearance in Sussex and was delighted to join the band a couple of years later.  He brings a wealth of experience and some very nigh notes to the NJR Horns!